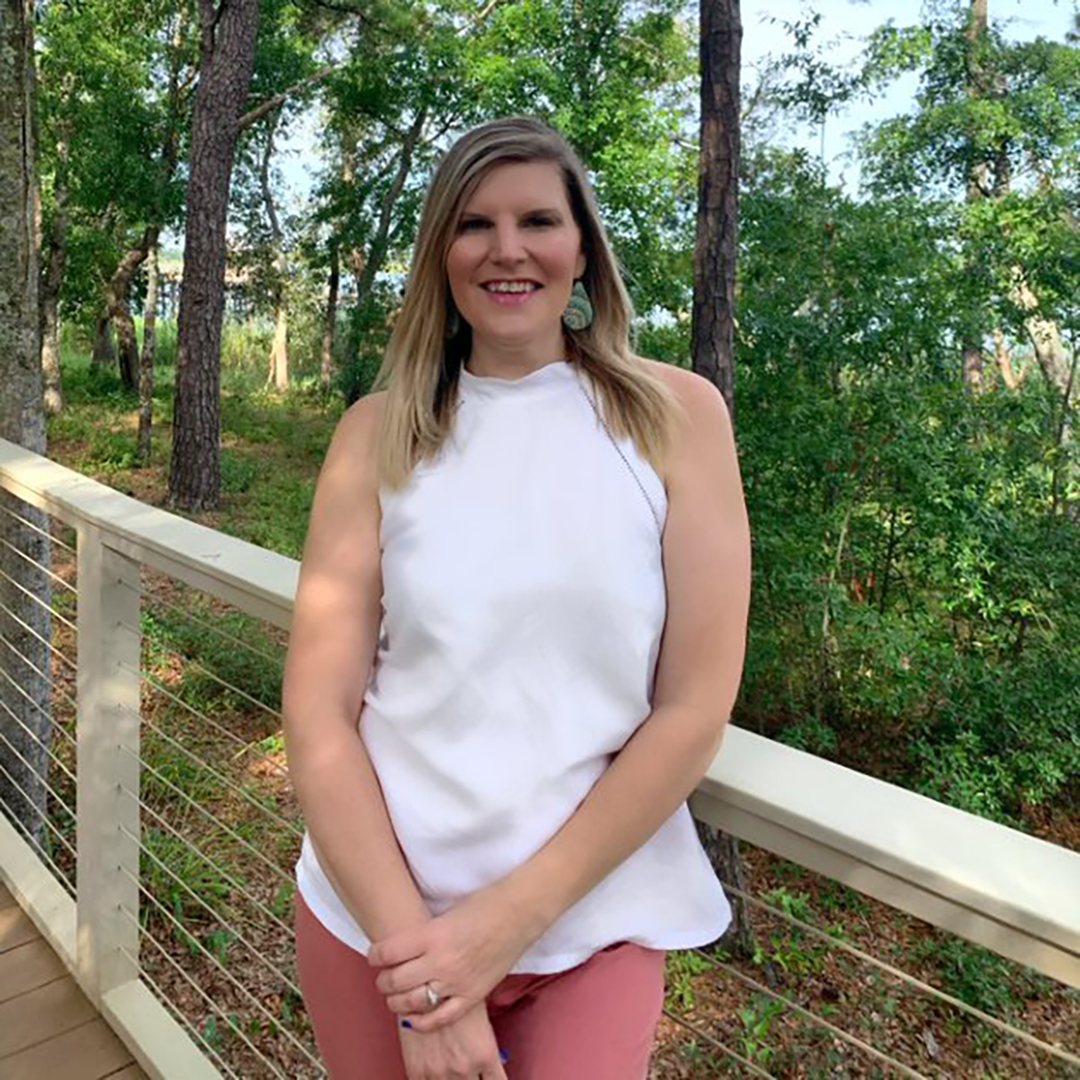 Follow Michela

Email Michela

Senior Living
Oct 10, 2022
Tips for Retiring to and Building in Wilmington
Sponsored Content provided by Michela Hochschild - Director of Marketing, Riverlights Living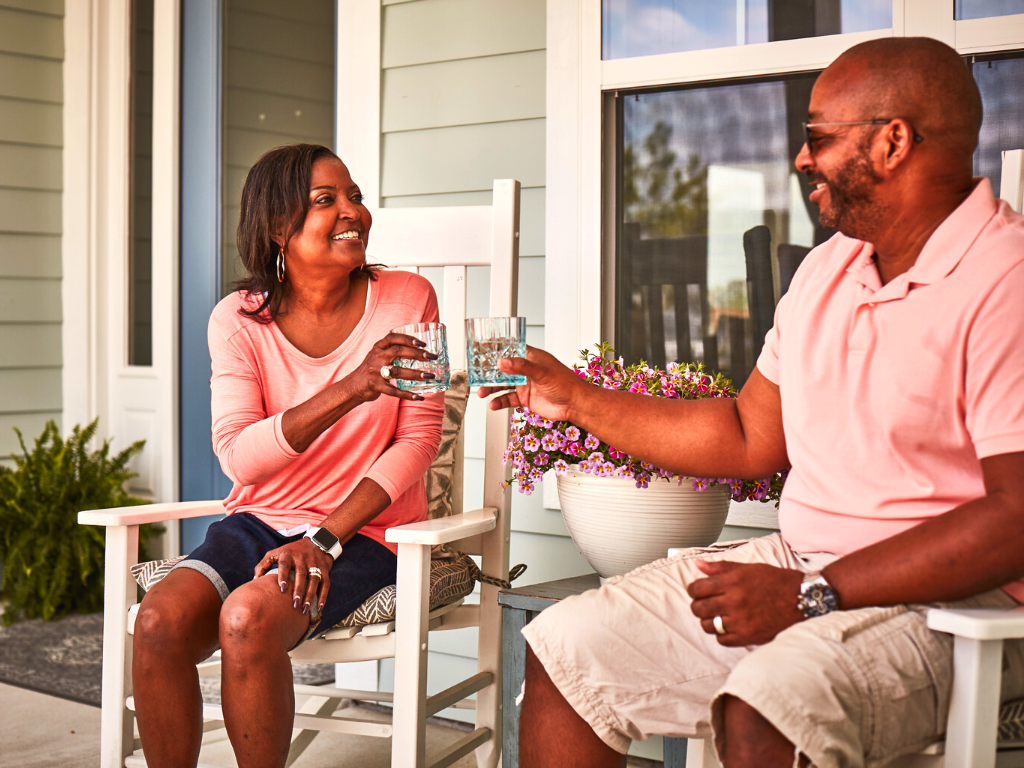 Over the past five years, Riverlights has welcomed some 2000 new residents, many of them retirees. What considerations did they prioritize in selecting their new hometown and then building their new home?
For Glenn Petrie, the decision was more about coming back to Wilmington. Having lived here since the 90s, he and his wife were eager to return after a career forced a move to the mid-west for several years.
Still, where in Wilmington was determined by proximity to loved ones and daily conveniences. Their daughter's family, with a cherished grandson, lives no more than a 10-minute drive away (his son and family will soon be Riverlights neighbors!). But groceries, home-improvement stores, pharmacies and big box retailers are also within an easy drive. "Plus, being so close to the beach is a major plus," Glenn adds.
Certainly, many of those moving to Wilmington will cite its access to beaches as a key factor. But for Glenn and others, that consideration reflects more a general delight in an active outdoor lifestyle. "This climate allows use of outdoor amenities nearly year-round," he says. "A location with bike paths and walking trails, and easy boat access to waterways is important.
We see our neighbors when we are out walking; we ride our bikes to the nearby restaurants. Such amenities help keep you young by inviting more physical outdoor activity," he adds.
But he limits that outdoor activity when it comes to gardening! Long a believer in a big yard with privacy, Glenn and his wife have come around to the joy of smaller yards in new communities. "It takes me 12 minutes to mow my lawn and that's just fine with me," he says.
Glenn also recommends a one-level home. "Knees get old," he says. Importantly, before breaking ground, Glenn also advises being sure you understand the natural light that each room will get. "Not just the view, but the actual quality of light," he cautions. To add natural daylight to some rooms, Glenn and his wife installed solar tubes.
Other tips from Glenn:
• Have your builder make all entries wheelchair accessible, whether for illness, accident or aging.
• Specify hardwood floors throughout, for both allergies and upkeep
• Install a sprinkler system in your yard to avoid tapping into city water and water bills
• Get a hood that vents cooking fumes out of the house, not just a microwave that circulates the fumes.
• Consider your holiday lighting and make sure you have sufficient exterior outlets.
• Put a ceiling fan on the porch and in the bedroom. People who move here from up north don't understand, often until it's too late, why ceiling fans are popular in the south. Just do it!
Having worked with literally hundreds of buyers moving to this market, Lee Bryant, the builder representative with Trusst Builder Group, has his own valuable insights.
"If you are building your home from hundreds of miles away, make sure your builder offers the technology to help you see and stay on top of the construction progress," he offers. Regular progress photos, virtual walk-throughs and an up-to-date construction calendar are critical to relieving stress and maintaining momentum, Lee advises.
Equally important in this era of supply chain woes is selecting a builder with strong supplier relationships. For Trusst Builder Group, the turnaround time is typically ten months, from signing the contract to moving in. "Trusst maintains that timeframe by virtue of the quantity of homes we build and, therefore, our reliable relationship with suppliers," he insists.
Lee also recommends working with a builder who has an interior design staff. "Designers are particularly helpful for those who are new to a market and know little to nothing about the design resources in Wilmington. But they are also essential for understanding how color, texture, furniture arrangement, and lighting can enhance one's home and lifestyle," he says.
Holly Overton, with Charter Building Group, agrees and adds another consideration: the importance of selecting a builder who is familiar with wind codes and flood zones. "This is very important when you consider an investment in a coastal community," Holly says.
Holly also recommends planning for storage that is accessible. Basements and spacious attics are not as typical in new-built homes. She suggests being creative in finding extra storage. "Cubbies under the stairs are often an overlooked possibility," she says. Beyond optimizing storage, optimizing space. Holly likes to recommend large sliding doors to connect indoor/outdoor living areas and multi-functioning spaces like bonus rooms or offices with murphy beds.
Take it from those who have been here and done that. Wilmington is a popular retirement destination, so there are plenty of experts to offer advice. Oh, and one thing Glenn, Lee and Holly each recommend? Zero entry, or no threshold, showers with a bench seat. But we'll save other ideas along these lines for a later post about how to build for aging in place. Stay tuned!
Other Posts from Michela Hochschild