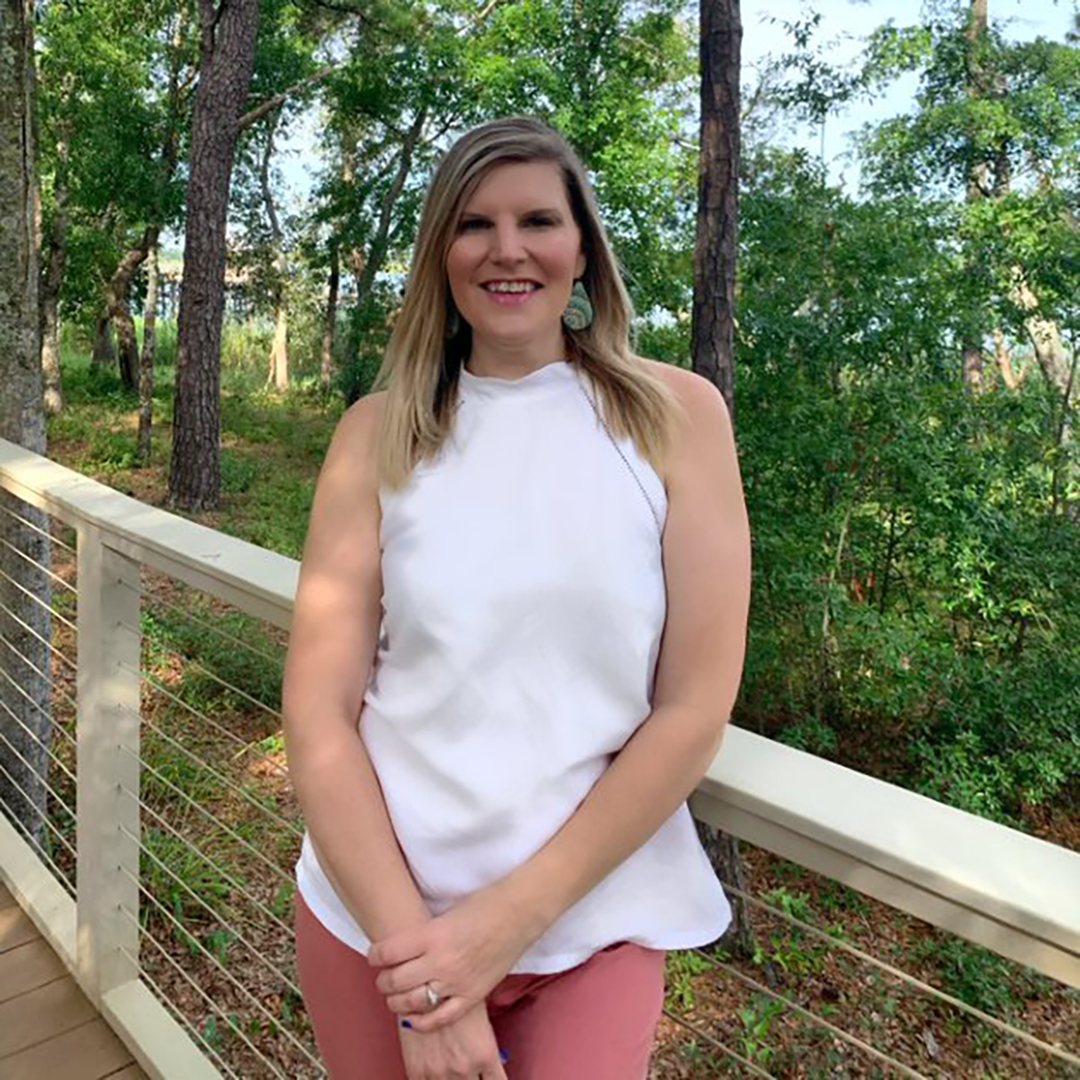 Follow Michela

Email Michela

Senior Living
Jun 20, 2023
Six Tips to Consider for Retirement Relocation
Sponsored Content provided by Michela Hochschild - Director of Marketing, Riverlights Living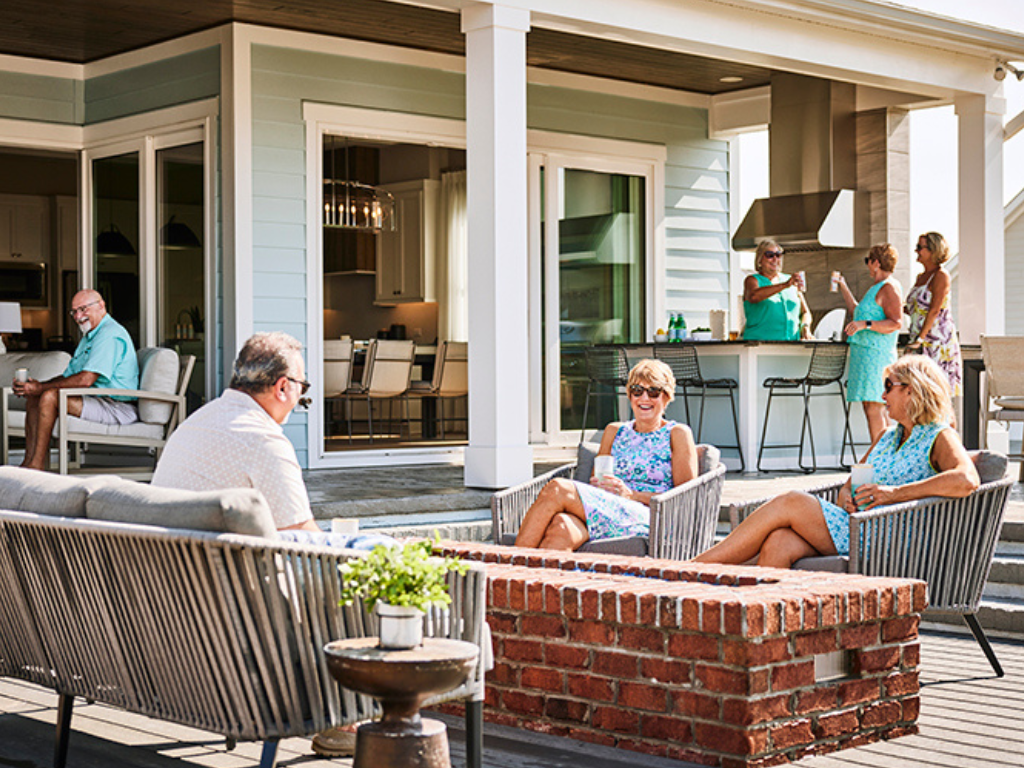 Approaching retirement requires lots of planning and usually that refers to the financial variety. But, if you've made the decision to relocate, that's a whole new category of factors to consider.
I spoke with a couple of families who recently relocated to Wilmington, specifically to Riverlights, from points across the country. Ric and Trish moved here from a small town in Utah. Kim and Chris moved here from Northern Virginia. Neither of these couples had Wilmington on their retirement radar, but when the planning began, Wilmington moved to the top of their list.
Their decision-making process sheds some important light on facets of retirement relocation and why Wilmington became their chosen destination.
1. Do your research about destinations and be open to places you've never visited before
Ric and Trish had lived in a lot of other places during their lives. Both had grown up in the northeast, and had lived in a big city in Colorado and a small town in Utah together. They knew they were ready for something different yet again. "Different" took all these previous regions of the country, as well as big cities and small towns off their list. They landed on smaller cities as a category. Having narrowed their scope, they began to explore.
Kim and Chris, on the other hand, had lived in Northern Virginia for 30 years. They wanted to relocate to a southern climate but still be within driving distance to their children and grandchildren in DC. They had built homes before (four, actually!), and knew they wanted to build again. They took a three-week road trip and visited a variety of locales, exploring new cities, and feeling their vibe.
2. Know your shared and individual priorities and what will truly contribute to your quality of life.
Both couples agreed getting on the same page with what's on each person's wish list is critical. Kim and Chris knew they wanted a new-build community; Ric and Trish wanted walkability, lots of outdoor access and amenities. Both couples knew they wanted to be near the water, if not waterfront.
But really drilling into the personal wants and needs helped both couples determine their shared must-haves:
What kind of neighborhood are we looking for?
Did we want to be just five minutes from the beach, or is one hour close enough?
Do we want a gated community? An age-restricted community?
Single-story living? An HOA to do the maintenance?
And, weather. Always a consideration.
And, what about cultural aspects, art galleries, music and restaurants? Do we want a destination that offers these delights, or one that is within driving distance for a weekend away? HINT: Both couples agreed, they wanted it in their chosen locale, and both were delighted to discover Wilmington offered even more than they had anticipated.
3. Consider proximity to both necessities and niceties
Ric and Trish had done the small town thing and knew they weren't interested in a day trip to run errands, visit the doctor and enjoy a night out on the town. Likewise, Kim and Chris wanted easy access to the cultural dynamic of a big city without actually living in a big city. Both couples wanted easy access to an airport that made travel a breeze.
Indeed, proximity was a key consideration for all four.
Ric and Trish gave thought to medical care appreciating that retirement years might require more of it. They went so far as to research doctors and line up primary care before arriving so they could be extra confident that wouldn't be a worry later.
Both couples agreed proximity to the Wilmington airport checked an important box. With a good variety of daily destinations, they can enjoy the travel that comes with retirement, while also welcoming visiting family and friends.
Ric chimed in that it's not just the airport that eases travel, but Wilmington's location generally. There are tons of places to explore -- the mountains of North Carolina, Charleston, and other cities in South Carolina and Georgia are great weekend destinations.
Proximity, as in: just a few miles, to restaurants, a vibrant downtown, shopping, a sizable university and diverse cultural destinations made Wilmington and Riverlights an easy choice for both couples.
4. Weather
Kim said it best: "The weather here is amazing! We still have four seasons all in moderation." Some might argue that summers in Wilmington are anything but moderate. Still, Trish put a different spin on this. Having lived in the Utah desert, she said they were seeking humidity. Well, they surely found it!
5. Ask a Realtor where you are to connect you with a Realtor where you'll be
Ideally, a Realtor who has worked with you and understands your lifestyle and requirements can help you find someone who can serve as an advisor and navigator. A Realtor can also be a helpful introduction into a new city, beyond just finding the community, the home or the builder. Ric and Trish took this route. In fact, they made their selection of Wilmington, of Riverlights and of their new home and builder entirely virtually, sight unseen!
6. Know the kind of community and people you want to have as friends and neighbors.
For Kim and Chris, a virtual tour wouldn't do. They wanted to have a sense of the community. Initially, they weren't all that drawn to Wilmington. Their three-week road trip began here, but they just didn't "feel it." On their way back, their timing coincided with the annual Parade of Homes which delivered them to Riverlights. While touring, they encountered the summer outdoor market, live music and neighbors gathered on the Live Oak Commons. "It was delightful! We looked at each other and said, 'These are our people!'"
Indeed! And importantly, that is an advantage of moving to a new community where everyone -- retirees, young families, empty nesters, single professionals – has arrived over just a few years. There's a palpable sense of people building community together.
If that sounds like "your people" too, drop on by. If you time it right, you'll encounter that same outdoor market and live music that Kim and Chris did. And, if not, you can just enjoy the sunset views over the Cape Fear River from our riverside boardwalk, or Marina Village restaurants. Either way, we invite new retirees to Wilmington to stop by Riverlights and discover what this master-planned community has to offer. We hope you find the same "we love it here" kind of energy that has welcomed some 1,000+ families.
Other Posts from Michela Hochschild