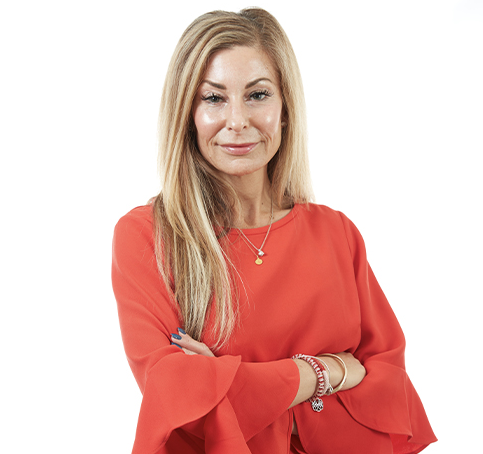 Email Alexandra

Other
May 27, 2022
Meet Alex Umstead-Wrenn
The Cape Fear Literacy Council is pleased to introduce the Board President, Alexandra (Alex) Umstead-Wrenn, a long-time tutor, supporter, Board member, and friend of the organization. Umstead-Wrenn, who served as the Executive Board's Vice-President from 2020-2021, will succeed past Board President Blair Kutrow.
In addition to her years of involvement with the Council, Alex's extensive experience in health and human services and knowledge of the Wilmington Community as Vice-President of Closing with Live Oak Bank add tremendous value to her position as head of CFLC's Board.
Umstead-Wrenn will lead the continuing partnership between the Executive Board and CFLC's staff in her new role, leveraging her connections and business acumen to advise on strategy across CFLC's various initiatives and programs.
Recently, Alex took the time to answer a few questions with CFLC Communications Director Alesha Edison Westbrook.
Edison Westbrook: Alex, congratulations on your appointment to Board President! Thanks for allowing us to get to know you a bit better. What is a statement that summarizes you professionally?
Umstead-Wrenn: I'm a psychotherapist turned banker!
Edison Westbrook: That is undoubtedly an attention-grabbing line. How does one find herself on a journey so unique?
Umstead-Wrenn: Before my career in banking, I was a practicing clinical social worker in the public mental health field. I later managed a therapeutic foster care program and treated eating disorders and trauma in private practice. In 2014, I joined Live Oak Bank.
Edison Westbrook: You have lived in the Wilmington area for ten years; how did you learn about the Cape Fear Literacy Council?
Umstead-Wrenn: I first learned about the Literacy Council from my colleagues at Live Oak Bank and became an adult literacy tutor in 2016.
Edison Westbrook: One of our tutors said that helping her student earn a GED was "a mountaintop moment." How would you describe your time as a volunteer tutor?
Umstead-Wrenn: Over the years I worked with my student, she met and far surpassed her goals. Her confidence grew, and she performed on stage at our annual luncheon two years in a row as a Reader's Theatre group member. Watching her reading skills improve dramatically and seeing the impact this had on my student, her family, and our whole community was very inspiring for me. That's why the work of the Literacy Council is so very important.
Edison Westbrook: It sounds like your appreciation for literacy may stem from someplace personal.
Umstead-Wrenn: I grew up with a grandmother who was an English teacher – not only did she correct my grammar, but she also encouraged me to read every single day! I love CFLC because I feel that I am carrying on the values and dreams of my grandmother as I help others in the community to read.
Edison Westbrook: Have you worked with any other nonprofits in our local area?
Umstead-Wrenn: I am a Board Member for A Safe Place — an organization focused on prevention, advocacy, and restoration to assist victims of commercial sexual exploitation and domestic sex trafficking. I also volunteer as a Guardian Ad Litem for the NC Court System.
Edison Westbrook: Is there a "fun fact" about you that people may find interesting?
Umstead-Wrenn: I love teaching and practicing hot yoga and have done one or the other almost every day for over 15 years.
Edison Westbrook: Okay, it's time for a ten-dollar question – what
is your aspiration in life?
Umstead-Wrenn: Gosh. That's a big one. I aspire to live my life with loving-kindness and do whatever I can to make the world a better place.
Edison Westbrook: And your greatest accomplishment?
Umstead-Wrenn: Honestly, the accomplishment I am most proud of is watching my children grow into the most loving, beautiful, and inspiring people I know.
Read Alex Umstead-Wrenn's full bio here.
At the Cape Fear Literacy Council, we envision a community where all adults have the language and literacy skills they need to succeed. CFLC's adult education programs include Adult Literacy and English as a Second Language (ESL). For each, we offer FREE assessment and tailored instruction to adults through one-on-one tutoring and small classes.
Traditionally, we help about 500 adults improve their educational skills to achieve personal and work-related goals each year. The Literacy Council was founded in 1985 and is an award-winning 501(c)3 nonprofit organization. Learn more about our Board of Directors, adult education programs, and service opportunities available at the Literacy Council on our website at www.cfliteracy.org.