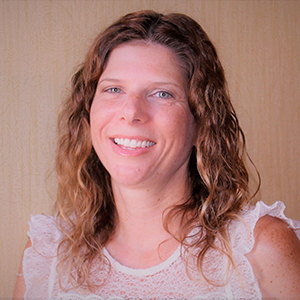 Email Rosalie

Lifestyle
Jul 21, 2023
Beware of "Summer Deal" Steals
Sponsored Content provided by Rosalie Calarco - Associate State Director, Coastal Region, AARP
Summer is officially here which means door-to-door sales crews are too. But buyer beware because what they're selling isn't always legit.

Be cautious anytime a stranger comes knocking, especially if the visitor is trying to sell you goods or services. Be wary of contractors who say they stopped by because they just happened to be working in the neighborhood.

Any "deal" that you have to sign up for right away or that you have to pay in advance for is likely no deal at all. Your best bet is to proactively seek out the services you need. And consider making a deal with yourself to never do a deal with someone who comes to your door uninvited.

Time Share Exit Fees

Here on the coast and across the country thousands of people are looking to get rid of a time share property, a process that can be difficult.

Enter criminal scammers who set up slick looking, but fraudulent businesses that promise to help desperate families for a fee.

Criminals may target timeshare owners by responding to 'for sale' ads or searching property records. They also hold "seminars" on how they can help owners sell their timeshares. The claims range from being able to guarantee sales to creating a buyer and processing the sale, complete with steep fees. Last year the Federal Trade Commission and the State of Wisconsin filed suit against a group of "timeshare exit" companies who collected $90 million for services they never provided.

It's typically challenging to sell your timeshare, but stary with your resort – ask if it has a resale program. If you find a timeshare resale company offering their help, check with your state's consumer protection office to find out whether it has a complaint history.

Lighten your wallet in a smart way

Even though so much crime today is happening online, there's one real-world crime that will never go away – pickpocketing. In the event it happens to you, make sure a stolen wallet doesn't lead to an even bigger loss.

Always keep your Social Security card in a safe place; your wallet isn't one of them. If you are a Medicare beneficiary, keep that card at home, too, unless you need it for a healthcare visit you're heading to that day.

Store seldom used credit cards safely in your home. If you carry one you don't often use, you may not realize it's been stolen, and you could be on the hook for some of the fraudulent charges. Leave blank checks out of the wallet, too. The same goes for unused gift cards. The best thing to do with them? Use them. The longer they remain unused, the more likely criminals will be able to drain their value.

Be a fraud fighter! If you can spot a scam, you can stop a scam.

Visit the AARP Fraud Watch Network at www.aarp.org/fraudwatchnetwork or call the AARP Fraud Watch Helpline at 1-877-908-3360.
Other Posts from Rosalie Calarco