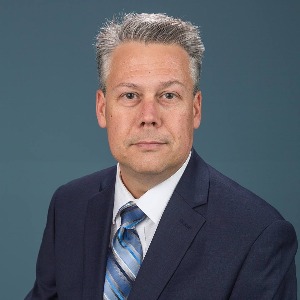 Email Chris

Mental Health
May 26, 2022
A Public Service Profile for Mental Health
Sponsored Content provided by Chris Coudriet - County Manager, New Hanover County Government
Established in 1949, May is observed as Mental Health Awareness Month across the United States.
Here in New Hanover County, mental health continues to be a topic reverberating throughout our community. It is an issue our Board of Commissioners has committed to addressing, and in just the past year the county has doubled the amount of licensed clinical therapists in New Hanover County Schools. We now have 35 mental health experts to help address the needs of our students. We have also added two mental health therapists at the Senior Resource Center to ensure our older adults have this important access as well.
The county is also in the process of developing a mental health and substance use disorder strategy with our community and healthcare partners to ensure gaps are closed, services are increased, and there is access for all. This strategy will help determine how the county's $19 million in opioid settlement funds and $50 million mental and behavioral health funds, developed from the sale of the hospital, should be invested.
For this month's public service profile, I asked Jodi Walker, a Licensed Clinical Social Worker and Clinical Therapy Services Manager with the county's Health and Human Services agency, to give us some insight on herself and the work going on in our county to address the mental health needs of our community. That conversation is below …
What got you into the mental health field and ultimately led you to work in our community?
My mom asked what I wanted to do when I grew up and my answer was that I wanted to help kids experience success. I had no idea what that meant or would look like throughout my career, but it has always been the "why" that led me down the path of helping others.
I spent the first 24 years of my career at a non-profit in New York where I worked in several different programs providing in-home support to youth and families, with the goal of ensuring they have everything needed to support their child who was struggling with mental health issues.

North Carolina's coast has been my family's vacation spot for the last 16 years, with the ultimate dream of moving to Wilmington. So, when an opportunity to work with the county's school-based mental health program opened, I was excited and immediately applied. Moving here and starting this next chapter of my life here at New Hanover County has already been incredibly fulfilling.

What are the biggest issues we're seeing right now related to youth mental health?

Even before the pandemic, the demand for mental health services was rising and it has continued to increase. The pandemic has had a far-reaching impact, not only on children's mental health, but the mental health and stability of families. According to the Mental Health Foundation, more than 75 percent of children in America with mental health issues are not getting the care they need.

Youth suicide rates increased by more than 50 percent between 2019-2020, per the NC Child Fatality Task Force, and suicide is the second leading cause of death for youth in North Carolina ages 10-18. And those figures hit close to home, because we are seeing suicide rates increase among our community's youth as well.

Suicides can be prevented by recognizing signs and symptoms, and the two most prevalent issues impacting youth currently are anxiety and depression. That's why what we do in our schools through the county's mental health program is so important – to help identify potential issues, provide treatment, and ensure students have access to the services they need.

We are also seeing children's mental health impacted by trauma they experience, having a parent with their own mental health or substance use issues, poverty and homelessness, the death of someone close to them, long-lasting difficulties at school and experiencing bullying or discrimination.

How can families benefit from the county's mental health services?

New Hanover County made the commitment to provide every elementary and middle school with a Licensed Clinical Therapist, increasing the number of children served to more than 900 youth and their families. In addition, Wilmington Health Access for Teens provides services in our local high schools. To access these free and confidential services, family members can reach out directly to their child's school and be connected to the therapist in their building.

The county will also be starting a new Infant and Early Childhood Mental Health Program, placing Licensed Mental Health Therapists in our preschools, and employing two social workers to assist caregivers in local daycare centers to identify and support children with mental health issues. We are putting supports where children are, making access easier for families. Services are offered at no cost, which takes away the financial barrier and makes access available for anyone who needs it.

Early treatment and care can help with current difficulties but also prevent additional problems from occurring and set kids up for greater success.

How can we, as a community, help?

Showing kindness and compassion in our interactions is a good start. Giving someone a smile, holding a door, being patient while waiting for assistance, asking someone how they are doing, saying thank you and have a nice day are small gestures of kindness that could change the trajectory of someone's day. We never know what a person might be going through. Some people are barely holding on and a small act of kindness can be the lifeline they need.

Being aware of signs and symptoms that someone is struggling is a great first step to providing support. Things to look for might be increased sadness, depression or worry, difficulties concentrating, avoiding activities someone previously enjoyed, unexpected headaches or body pain, change in eating habits and anxiety. When any of these symptoms are noticed, referring the person to talk with a therapist could be beneficial. Prevention is worth the effort.

And always seek immediate help by calling 911 or the Mobile Crisis Unit at 1-866-437-1821 if someone engages in unsafe behavior or threatens to hurt themself or others.

I'm grateful for Jodi's insight and expertise in this area. Her leadership has been so important as we expand and grow efforts to provide the best mental health services possible for our residents. She is another great example of what I mean when I say New Hanover County hires the best and brightest and I look forward to spotlighting more of these outstanding individuals over the coming months.
Other Posts from Chris Coudriet