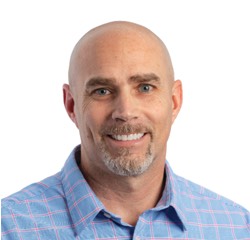 Email Cee

Other
Jun 29, 2022
Designing Outdoor Living Space
Sponsored Content provided by Cee Edwards - President & General Manager, Markraft Cabinets
Would you like to add some additional space to your existing floor plan, but aren't quite ready for the commitment of a home addition? Consider bringing the indoors out by focusing on your outdoor area. More and more homeowners are using and designing their outdoor space for living, gathering, cooking, and just plain enjoying. With our mild climate here in southeastern North Carolina, adding a design plan to your outdoor space is an investment you can use all year long. Here are a few outdoor design ideas that would make the most of all your living space.
Outdoor living rooms are becoming a popular way to take advantage of minimally used outdoor space. Adding comfortable furniture that stands up to the elements with ample places for food, drinks, and books is the perfect way to spread out and relax. These outdoor living rooms can include an outdoor fireplace with a mantle that looks to be perfectly suited inside or out. Many homeowners also decide to add an outdoor television, light fixtures, and ceiling fans to their outdoor living rooms for an extra level of comfort.
What would provide an excellent complement to your outdoor living room? Adding an outdoor kitchen adds to the convenience and flexibility of your outdoor space, whether for relaxing or entertaining. Weatherproof cabinets can be installed to store everything you'd need for a built-in gas grill and food prep area. Countertops made of granite and quartz stand up to outdoor weather all while making your space look inviting and fresh. But your imagination is the limit – outdoor kitchens can be outfitted with refrigerators, gas stoves, sinks, wine refrigerators, and more! Think about the things that you use most frequently in your indoor kitchen and take them to your outdoor kitchen design plan.
If a whole outdoor kitchen isn't something that you would make use of in your design plan, consider the addition of an outdoor wet bar. This might be just the thing to add next to your pool or existing fireplace area. A wet bar includes a sink, open countertop areas, and ample space for seating. Outdoor cabinets also often prove a useful addition to a wet bar, but the main thing to consider here is providing ample seating for you, your family, and guests. Enjoying food and drinks fireside doesn't just have to be when you go on a fancy vacation – you can have it all in your own backyard.
Take advantage of our region's year-round beautiful weather and invest in your outdoor area. A member of Markraft's talented design team is ready to help you get started with your design plan today. Give them a call at 910-793-0202 or schedule an appointment to visit their showroom to start the process.