New places to nosh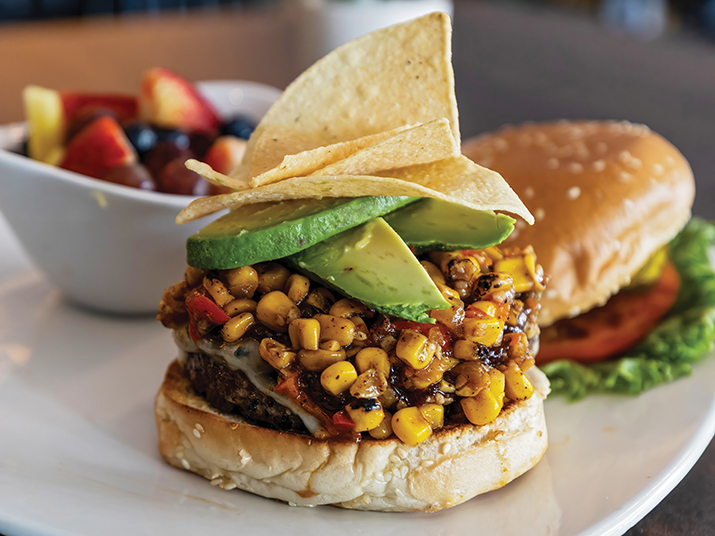 Jun 20, 2022
• 5 min. read
| By Stephanie Bowens
While the COVID-19 pandemic severely impacted the restaurant industry, some new restaurants in the region were birthed amid the challenges. From vegan to Asian menus, comfort dishes to modern Southern classics, here are some of the owners and chefs who are finding ways to thrive.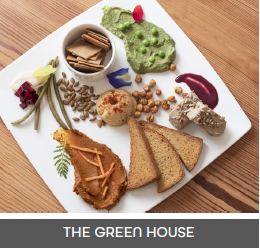 One was THE GREEN HOUSE, which Laura Tiblier and Anastasia Worrell opened in July 2021 at 1427 Military Cutoff Road, Unit 106. They brought vegan fine dining to Wilmington, opening the city's first upscale vegan restaurant.
Tiblier said opening The Green House Restaurant during a pandemic meant taking a "brave" step. Extra downtime, however, caused by the pandemic proved useful for Worrell and Tiblier.
"The pandemic gave us a lot of time to be together, and it gave us a lot of planning time," Tiblier said.
Tiblier and Worrell have been working diligently together to make The Green House a restaurant that is sustainable, collaborative and inclusive. They want it to be a place where everyone, including those with dietary restrictions, can find enjoyable options.
"We are really big on inclusivity," Tiblier said. "We are 100% gluten free and vegan, and we want people to come here and be comfortable."
The Green House chefs have found creative ways of incorporating fresh greens, nuts, seeds, flavorful vegetables, beans and herbs into a variety of dishes. Diners can experience a variety of plantbased cheeses and "charcuterie" made in-house typically with a variety of nuts, gluten-free grains, seeds and beans.
Working closely with local farmers, Tiblier said the menu changes weekly. But some staples are offered throughout the year.
Fifty percent of The Green House's cocktail menu is alcohol-free, offering a sustainable way to drink.
Herbs and greens for the restaurant are grown using tower farming in the restaurant's greenhouse located in Scotts Hill. "We are only one of four restaurants in the U.S. who use this type of farming," Tiblier said.
Plans are underway to have a greenhouse on-site where the restaurant's greens and herbs will grow in aeroponic tower gardens.
In downtown Wilmington, Jennifer Concklin and Matthew Walker opened THREE10 at 1022 N. Fourth St. in October 2021.
Housed in a renovated 1920s bungalow, the menu blends seafood and traditional Southern meals, along with customized cocktails.
"The focus of our menu, like the space, is modernizing classics," Concklin says.
She and Walker, who is the head chef, choose to focus on low country ingredients in updated ways, while also maintaining a rotating menu.
Concklin said that for a new restaurant – particularly one that opened during the off-season and amid the pandemic – business started on a strong note.
"We try to have fun at three10 while still providing an upscale yet welcomingto- all dining experience," she said.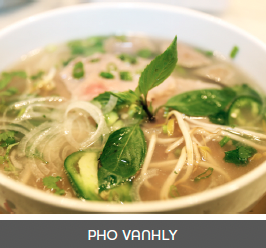 Over in Porters Neck, PHO VANHLY Asian Bistro opened in November 2021 as a noodle house serving Asian food from Vietnam and Laos.
Mone Somsnith, Pho Vanhly's owner, and her partners Oye Schwartz and Tunyamai Netsavang opened the restaurant at 208 Porters Neck Road, Suite 120, offering diners a chance to experience authentic Vietnamese and Laotian cuisine.
"For lots of my friends when they wanted to eat some authentic food like this, they had to go to places like Raleigh, so I felt that I could bring this to Wilmington," Somsnith said.
Somsnith was born in Laos before immigrating to High Point 30 years ago with her parents and siblings. "I am so excited to introduce this food from my country to my customers and friends," she said.
Somsnith named the restaurant in honor of her mom, Vanhly, and says Pho Vanhly basically means "mom's soup."
"My plan for this restaurant was already set up before the pandemic, and when the pandemic hit it delayed things," Somsnith said. "But I was so glad when I was finally able to open it up and get it going. This is a long-time dream and goal."
Pho Vanhly's signature dish is pho, a traditional Southeast Asian rice noodle soup. Pho Vanhly offers this Vietnamese noodle soup in a beef broth. It's served with a side dish of bean sprouts, cilantro, Thai basil leaves, jalapenos and lime slices. You can choose from various types of pho, such as vegetable pho, tofu pho, chicken pho, meatball pho, beef pho and more.
Somsnith cherishes memories of her mom cooking pho and said she wants diners to fill the same warm, relaxing feelings the soup brought to her while growing up.
"My mom would make this dish every Sunday, so every Sunday after church we would eat pho," Somsnith said.
Other popular dishes at Pho Vanhly include khao poon and khao piek – both noodle soup dishes of Laos. The khao piek is a popular comfort food consisting of homemade rice flour noodle soup filled with crispy pork belly, cha lua pork roll, cilantro, scallion and crispy shallots in a light broth.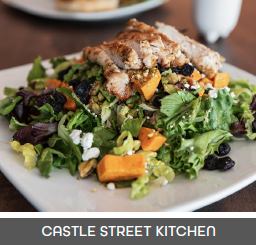 A recent addition, CASTLE STREET KITCHEN opened in March as a neighborhood eatery reflecting the surrounding blocks' unique character. Located in the Castle Street Arts & Antique District, with its mix of antiques, vintage clothing shops and locally owned businesses, Castle Street Kitchen offers up unique food with a twist.
Heather and Lauren Rhodes moved from Raleigh to open the restaurant at 509 Castle St.
"We wanted to honor the history and heritage of Castle Street by keeping it in the name," Lauren Rhodes said. "Then we added Kitchen, typically considered the heart of the home. We hope to become the heart of Castle Street."
-Beth A. Klahre, Scott Nunn and Elizabeth White contributed to this story.